Nothing from Tuesday 5 July 2022 to Wednesday 5 October 2022.
REACTIES VAN DEELNEMERS:
"De Tandava heeft me diep ontroerd. Ik ben ontroerd door mijn eigen schoonheid en zachtheid. Het heeft mijn innerlijke rust versterkt." (Kika Kok, Yogadocente)
"Lizelot verstaat de kunst om met poëtische woorden en bewegingen de spirituele en technische achtergrond van de Tandava over te brengen. Ze voelt tot in de finesse aan wat er nodig is om iemand bij de essentie van de bewegingen te krijgen. En daarmee zorgt ze ervoor dat je meegenomen wordt in een heerlijke meditatieve extatische dans." (Marieke Steegh)
"Dankjewel voor deze liefdevolle verdieping in het toestaan van de bewegingen van het lichaam. Precies zoals zij dat wil voelen en ervaren. De diepte door de lichtheid in, via adem en beweging. Het was een heerlijke beleving. Mijn lijf en ziel vragen om meer." (Fieke Veldhuis, Psychosomatisch fysiotherapeut)
"Dit is een hele fijne meditatievorm! Met name de herhalende bewegingen brachten me in een diepe ontspanning. Wat ik heel erg mooi vond was dat ik door de Tandava de beperkingen in de bewegelijkheid van mijn rug kon overstijgen. Lizelot is heel deskundig, heeft een transparante natuur, een warme persoonlijkheid, en ze kan mooi en helder uitleggen." (N)
OVER LIZELOT:
Lizelot de Stigter is opgeleid als balletdanseres, heeft een internationale carrière gehad als Tangodanseres en docent, en heeft zich verder gespecialiseerd in bezieling en belichaming. Al op 14 jarige leeftijd herkende ze zich in de Soefi's, en dit werd haar spirituele pad. Ze heeft aan de hand van haar spirituele inzicht en ervaring, ook in tradities zoals Kashmir Shaivisme, Advaita-Vedanta, en Tibetaans Tantra haar eigen vorm van overdracht ontwikkeld, middels een groot spectrum aan bewegingsmeditaties, waaronder Tandava. De Kosmische dans van Shiva en Shakti. Deze meditaties wekken op een zachte en heldere manier onze extatische natuur en brengen ons in verbinding en afstemming met de inherente bliss van ons wezen. In haar lessen combineert ze mystieke visie met heldere taal. Recent is ze door spiritueel leraar, filosoof, en schrijver Shai Tubali opgeleid en gecertificeerd als meditatieleraar, waarin ze zich heeft verdiept in Kundalini Awakening, het subtiele lichaam, en de chakra's. Lizelot geeft, naast haar groepslessen en workshops, ook individuele sessies o.a. voor innerlijk leiderschap, spirituele bewustwording, aarding (ook voor bijvoorbeeld hoog sensitieve kinderen), en zelf-realisatie. Ook is het mogelijk om een transformatief jaartraject bij haar te volgen.
"Lizelot de Stigter knows and speaks the secret language that connects the body and the universal mysteries. Her expertise comes not from the outside – the mechanical understanding of movement – but from deep within. As a teacher, her passion for embodying the Divine is contagious." Shai Tubali – Author, speaker and teacher in the fields of self-evolution and practical philosophy.
Meer informatie over de achtergrond van Tandava, de traditie van Kashmir Shaivisme, ook wel Shaiva Tantra genoemd:
https://www.lakshmanjooacademy.org/kashmir-shaivism/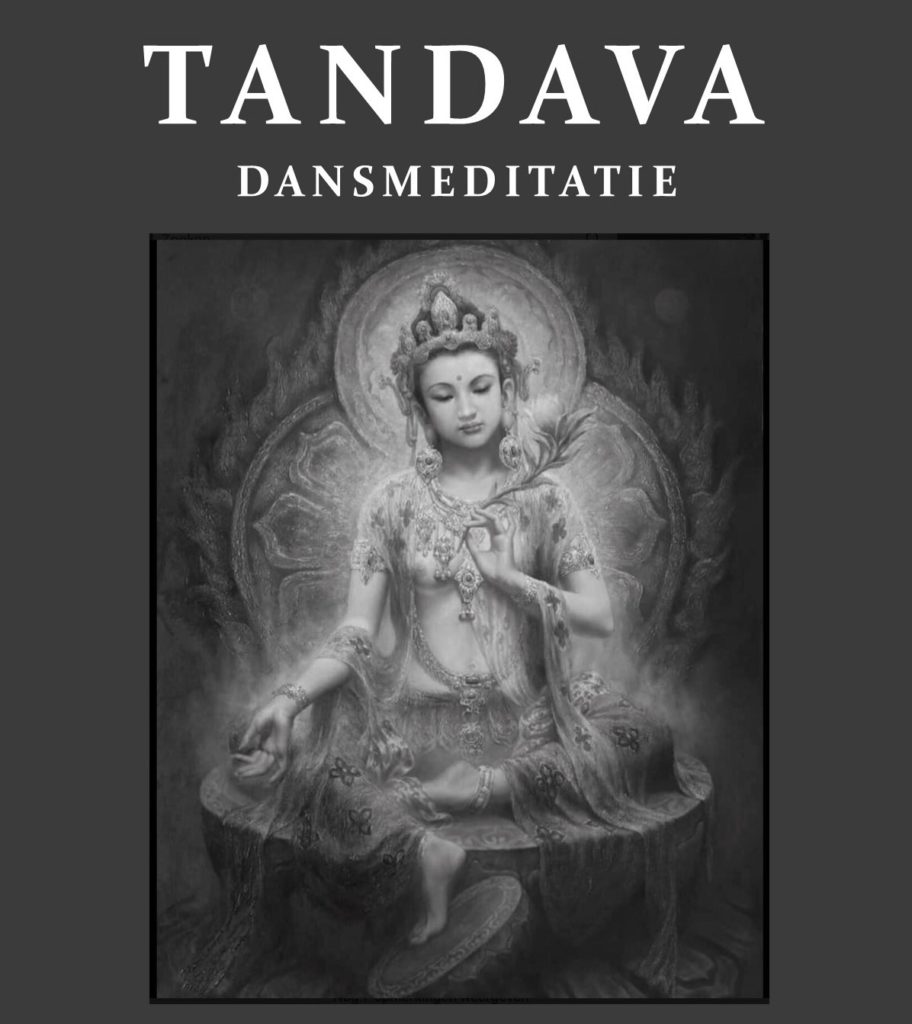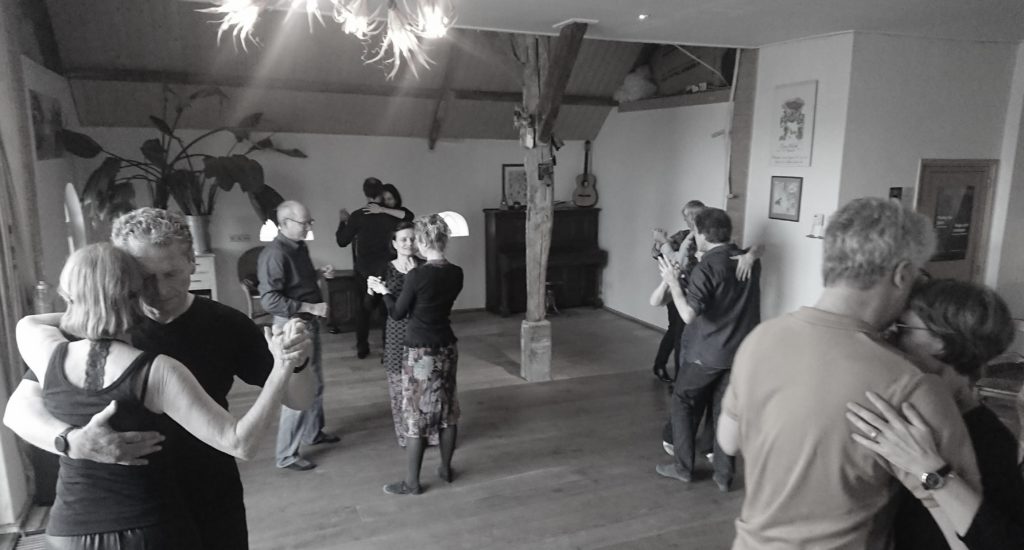 Workshops –
Moving Into Unity (m.i.u.)
– new dates for workshops will be set for 2021 –
A practice for spiritual alignment and embodiment.
Tantric Movement Meditations & Prayers for immersing in a Love-relationship with Reality.
The work we are sharing is created for spiritual embodiment and alignment of the body-mind with the Cosmos, or the deep knowing of our true Being.
Many on the path of awakening are looking for ways to 'give hands and feet' to their spiritual understanding, and how to integrate this wisdom in their daily life, their work, and their relationships.
To fully integrate and being true to the Non-dual understanding we want to include the body in this process of transformation and liberation.
The way we do this in MIU is very beautiful and sensual. Some meditations are done individually, but most of them are done in couples to enable getting direct feedback from life, and to merge the inner and the outer.
The Dance of Shiva and Shakti
Not only will this weekend be a wonderful journey, more importantly is the long-term effect of this approach. What you can expect is that you will reach an increased (bodily) sensitivity and refinement of your own movements, tuning in to the cosmic dance of life: the dance of Shiva and Shakti.
The work moves between Vedantic revelation and the Tantric* approach of realisation.
*(Though it is a highly sensitive and sensual way, we don't focus on sexual energy in this approach)
For whom?
Many of us on a spiritual quest aspire to balance the inner and the outer. This weekend helps you to bring your daily life, your relationships, and your work more in harmony with the deep knowing of your true Being.
The movement meditations of MIU are created especially as a practice for this re-alignment, where we bring the body-mind in accordance with our Spirit. When all is aligned we can realize Unity. We become transparent and our life and relating can become balanced and clear accordingly.
2 days of immersing into the depth of our shared being, using the playful and inspiring principles of Tango and Non-Duality.
Practically this means aligning our verticality, which is our connection between the earth and pure consciousness, and the horizontal plane in which we experience ourselves, our way in the world and in relation to others.
Teacher: Lizelot de Stigter